Crappie Bait
Home
Products tagged "Crappie Bait"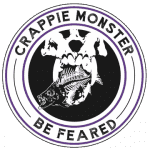 A Game-Changer for Anglers: Elevate your fishing with the 5-inch Large Mag Minnow by OTH Fishing. Tailored for crappie, bass, and walleye, this versatile bait is a must-have for serious anglers. Its realistic design and effective performance in various waters make it your go-to choice for a successful catch.
Each pack contains:
5" swim bait
5 Mag Minnows per pack
OTH Fishing's Mag Minnows are also ideal for these types of fishing:
Ideal for bass fishing
Ideal for walleye fishing
Ideal for redfish fishing
Ideal for speckled trout fishing
Why Use This Product?
Versatile Use: Perfect for crappie, bass, walleye, and trout fishing.
Realistic Design: Mimics live bait to attract big catches.
Durable Material: Withstands multiple catches without losing effectiveness.
Key benefits summary:
The Large 5-inch Mag Minnow Bait offers unmatched versatility and effectiveness, making it a top choice for anglers targeting a variety of fish. Its quality and performance deliver excellent value for your fishing adventures.